Last year has left some of us pondering as we have considered, evaluated and consciously decided not to take the victim role but on the contrary, to come out stronger in 2021. For we saw so many exaples of extraordinary change, pivot and success during a world crisis that there is no doubt - it is time for some actions. Every medal has two sides right, so let's turn over the dark one already.
It is important to stay in the present but also to make conscious choice and take actions because today will be yesterday tomorrow. So if the events of past year have left you feeling uncertain, unprepared and vulnerable, it is time to take steps to regain control of your happiness.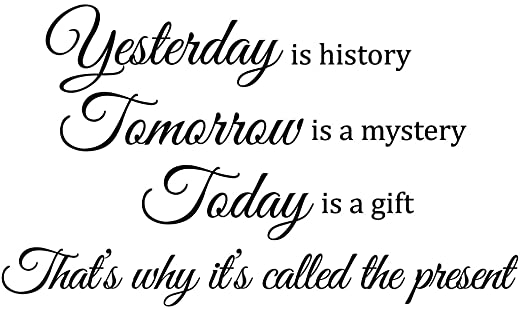 Amidst the current global situation, and we are talking about something bigger than the pandemia - the fourth industrial revolution, there are a few aspects we need to consider, explore and act on if we'd like to start 2021 strong.
Self-Awareness
We will never get tired of repeating this. As Aristotle said, "Knowing yourself is the beginning of all wisdom." We bet you have gone through at least half a dozen personality tests and assessments which are great foundations for self-reflections. But in the era of AI, we are talking about knowing your values, motivations and triggers. The pendemia alone showed us and we experienced first-hand how fast the technology and automation could transform the workplace and how many workers have been displaced worldwide. So going forward and making our way in the digital economy, think about the competitive advantage of humans and the essential abilities that cannot be computerized. Some companies have actually been ahead of the game to realize that they need to focus on upskilling and reskilling their people and their investment in that direction reflects it.
Emotional intelligence, empathy and creativity have often been viewed as somewhat of an indulgence items in corporate cultures. Because they are intangible and unquantifiable, businesses not only did not invest in developing those but some even flat out ignored them. But those are the aspects that will give the human worker an edge over the machines and we as individuals need to take the matter into our own hands and invest in crucial human qualities.
So evaluate the level of proficiency you are at and start planning steps on how to advance. The access to professional support, open courses and reading materials nowadays will give you plenty of choices, you just need to act!
Agility is not just modern lingo
If we are going to be doing a self-reflexion and exploration in the view of the new era, then we mustn't miss to mention agility and flexibility. The traditional "everything" is gone and the faster we acknowledge, understand and accept that, the better. Long gone are all "this is how we do things around here" and if companies need to rethink their strategies to stay competitive, so do we as employees. The age of digital transformation calls for flexibility and adaptability…from all. The constantly shifting business environment requires companies to be alert and able to respond quickly thus ditching the slow bureaucratic business model for a more versatile and agile approach. Same is applicable for the ever shifting work environment – automation, digitalization, work from everywhere, anytime, outcome focused engagements. This is where we're headed. Away from the assembly line towards the self-serve future. And that includes employment too. More freedom and empowerment come at a cost of more responsibility and resilience.
Somi Arian, a tech philosopher argues that "the future will need more 'transition architects', whose role is to help people build their adaptable and flexible identities" in view of historian Yuval Noah Harari analogy that "If traditionally people built identities like stone houses with very deep foundations, now it makes more sense to build identities like tents that you can fold and move elsewhere. Because we don't know where you will have to move, but you will have to move."
The "architects" will be vital in helping both the employees and the organizations thrive through turbulent times of continuous transformation. So you either are one or you need to find one (coach, mentor, consultant, professional titan, whoever works for you) to be able to succeed.
Playing full out
Extremely successful people work smarter, no doubt. But they also work harder. So much so that when a chance or luck come their way, they're ready for them.
There are many things that are out of our control but how much effort and dedication we put in, definitely depend on us and on us alone. What we don't know, we'll learn and what we cannot do right now, we'll master. Over time we could always substitute attitude and effort for skill and experience.
Because working harder than everyone else means never looking back and regretting not playing full out. Does it involve extreme motivation, discipline, routine, habits etc? Most definitely! But your state of mind and your beliefs. Because first you make your beliefs and then your beliefs make you. You will never have to wonder what would have happened if you knew you have given it your all, that you've always done your best. Just like in one of our favourite books – The Four Agreements says.
And then you will never live in the past but rather keep on working hard today because you know that it will pay you back in the future.
So now we have it - the rules of the game have changed but so have we and this time we're ready. Now all we need is a sound plan and we're ready for action.
Stay safe, stay agile and mind your head!